2021 Audi e-tron Prestige, Glacier White Metallic
Discussion Starter
·
#1
·
When I owned the 2019 Audi e-tron Premium+ (19k VIN#), it had a radar sensor on the lower front fascia of the vehicle. When I traded the 2019 in towards the purchase of my 2021 Audi e-tron Prestige (4k VIN#), one of the first things that I noticed was the lack of the exposed radar sensor. I am curious to know when this design change occurred. So... Audi e-tron owners does your e-tron have the exposed radar sensor on the lower front fascia or not?
Please respond with Yes/No and provide the VIN range or production timeline of your e-tron.
For reference here is a picture of the sensor from the 2019 that I owned. My apologies in advance, as this is the best picture that I could find.
Additional reference regarding the use of the sensors from Audi.
Audi assists drivers with a broad range of assistance systems – from turn and parking assistants to the camera-based road sign recognition. They deliver more safety, convenience and efficiency, and they pave the way for piloted driving.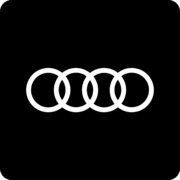 www.audi-mediacenter.com