Discussion Starter
·
#1
·
Autocar released a new review of their experience driving in the e-tron GT prototype!
They say the GT "could be one of the most aurally active EVs on the market" because the finished sounds are combinations of 32 different audio tracks.
They also reported that there will be a RS model to go along with the "standard" e-tron GT.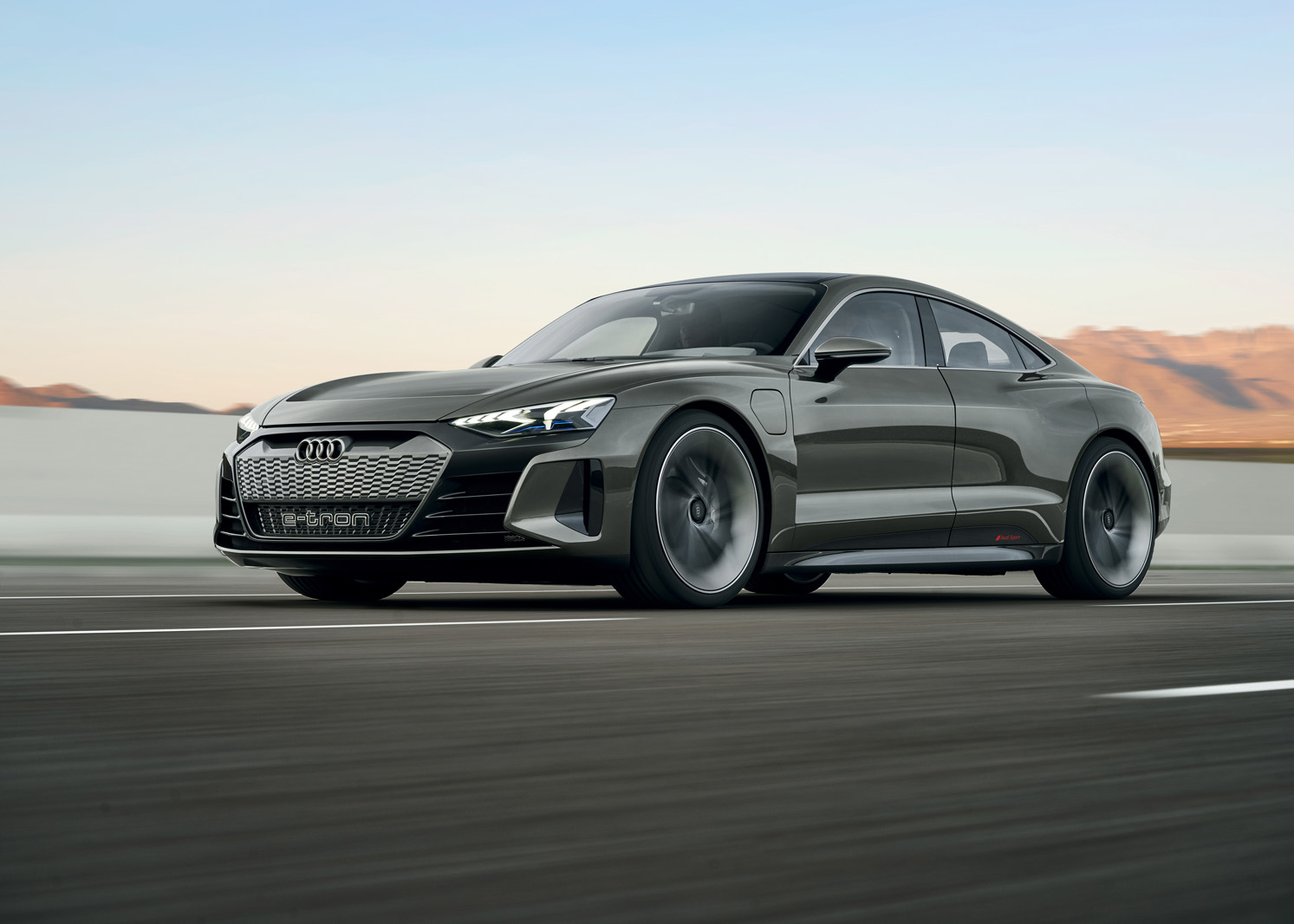 Electric sports saloon won't arrive until next year but we've already experienced it on track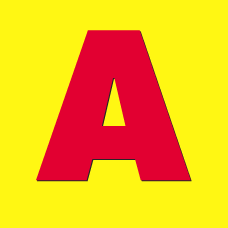 www.autocar.co.uk
"Listen to the sounds from the speakers in Dynamic," says Audi sound engineer Stephan Gselle as he switches the Ingolstadt brand's first electric sports saloon into its most aggressive drive mode and pins the throttle to the floor.

To be honest, it's hard to keep your focus on the synthesised 'engine note' as your innards are thrust into the seatback with the kind of relentless ferocity only a seriously potent EV can deliver.

But that's what this taster of the new E-tron GT's moving capabilities is all about. Although the pandemic hasn't interfered greatly with the car's development, it has upset any plans for a glitzy unveiling after next month's Los Angeles motor show was cancelled for obvious reasons.

Instead, we'll be drip fed experiences of the car and this is the first - a passenger ride of what is (bar some tuning and calibration) the finished item. Albeit one lightly disguised behind a funky camouflage. Strangely, we're not even able to fully show you the camouflaged car in all its glory. There'll be a separate unveiling of that at the end of the month. Rules are rules.

Clearly, though, if Audi is dragging a bunch of journalists to Germany to listen to some speaker sounds, it's an important part of the E-tron GT's development. Gselle himself, as part of a small team of musicians and engineers, has been experimenting with augmented EV soundtracks for the best part of half a decade.

A lot of this is driven by regulations that state an EV must emit some form of noise in lower-speed ranges to ensure it isn't a menace to pedestrians. These are pretty strict in Europe, with every electric car required to have a front speaker outputting sound between 3mph and 12mph, and a rear speaker for reversing. In the US, it's even stricter: EVs must even emit sounds when they're stationary and turned on. But few car makers want some anodyne beep or hum, it seems.

Along with his colleague and musician Rudi Halbmier, Gselle explained the abstract thought processes behind composing the sound profile of the E-tron GT. They even demonstrated the 'eureka' moment Rudi had with the sounds emitted from a 3m-long piece of hollow metal tubing held in front of a desk fan (yes,really). "The big challenge was not to overshoot because, thinking about science fiction movies and the like, we could have done something more extraordinary. But we held it back because this is a sound somebody has to live with every day. It's about balance."

The team even went to the trouble of designing its own composing software and the finished sounds are combinations of 32 different audio tracks. And no, the E-tron GT's noise isn't the same as the platform-sharing Porsche Taycan's. Both were developed by separate teams who didn't copy each other's homework.

All this means the E-tron GT could be one of the most aurally active EVs on the market. At a standstill, even Euro-spec cars emit a harmonised low-frequency hum not dissimilar to that of an idling straight six. From the rear speaker, there's a quiet high-frequency whine that's more reminiscent of one of those ultrasonic devices used to keep cats off lawns.

The interior sounds are more important, though. "It's a core part of the car's identity and a sporting car in particular needs to satisfy the sense of sound," Gselle says. I'm inclined to agree: silence is fine in a mainstream EV, but for the best sports cars (hello Porsche), engine sound is easily as defining a characteristic as on-limit balance and steering feel. Transitioning that to battery power requires an entirely fresh approach.

Gselle starts his demo with me in the passenger seat in Efficiency mode, the quietest. Even here, it's distinctive - a multi-layered sound that rises in pitch with acceleration. Comfort mode introduces the rear door speakers, bringing a slightly more evocative and noticeable low-frequency tone. Dynamic ramps it up further, with a variety of frequencies directly related to throttle input helping to paint more of a sensory picture as the numbers whizz higher on the speedometer.

It's hardly as spine-tingling as the R8's V10 wail or even the RS3's five-pot melody. Not even close. But it helps mitigate the one-dimensional feel common with many fast EVs. And there's no doubt in my mind that this is among the fastest. Sadly, engineers refused to tell us which drivetrain is underneath this pre-series prototype. (The dual-motor E-tron GT concept promised 582bhp, but the fastest is expected to be a triple-motor system.) But having driven the Taycan Turbo, this Audi felt pretty much as accelerative to me.

What we do know for sure, however, is that alongside the 'standard' E-tron GT, there will also be an E-tron RS model, as we've reported before. Audi has confirmed this will be launched alongside the regular model, presumably so the top-flight, highest-margin car can start churning profits as soon as possible.

Oddly, unlike the Taycan, the GT's potency seemed to cause some traction issues on our short loop. Gselle carried too much speed into one bend, resulting in catastrophic understeer, and full-bore corner exists elicited similar tyre protestation. He said this engineering prototype isn't quite finished on the dynamic front, and judging by the apparent complete lack of stability system intervention, we'd agree.

The Taycan connection ends with production

Given the ever-increasing need for maximum production efficiency, it would be fair to assume that the platform-sharing Porsche Taycan and E-tron GT also share the same factory. But no. While Taycans are assembled in Porsche's Zuffenhausen production base, the E-tron GT begins its existence at 32 miles north in Audi's Neckarsulm plant, where the R8 is also produced.

The two seemingly unrelated Audi models don't just share a building. They also share the same production line: a unique strategy for mass-produced cars, given that one is a large, heavy electric four-door and the other is a focused, mid-engined V10 petrol supercar.

But despite the apparent complexity, Audi claims the E-tron GT was brought into series production quicker than any other Audi. How did they manage this? A factory spokesperson told us R8 production has been going on "without interference" while the plant was upgraded to suit the E-tron GT - a feat in itself. Engineers were able to practise the production processes for the car remotely using virtual reality headsets and in-house software.

The production line is highly robotised but was chosen for the E-tron GT mainly because of the 'small series' expertise of the people who work there, the plant's flexible design and the reduced production volumes. The car will be produced in shifts by about 300 members of staff - many of whom already work on the R8 line. In theory, a totally random mix of E-trons and R8s can move through the line, but complex sequencing is in operation depending on demand.

Beyond the different processes needed to assemble an EV, there are also 100 more safety and technology components for fit on the E-tron GT - including numerous safety-critical driver assist functions. The factory infrastructure required some adaptation to suit the extra weight of the EV, too - but the use of autonomous ground vehicles (AGVs) to move the bodyshells along the line instead of conveyor belts is more fitting for this type of production.