Discussion Starter
·
#1
·
Documenting the install of a cable to access the 12 volt battery from outside the vehicle. There have been many posts about this project scattered around the forum. This will allow you to maintain the 12 volt battery and also give you an access point outside the frunk which WILL NOT OPEN if you have a dead battery.
Battery Tender cable. These are just long enough, have a decent weather cap for the connector, and are close to universal (aside from NOCO). Will be keeping a NOCO adapter in the car, as that's what we use. The Battery Tender works with Shumacher and a few others. If you go with a NOCO cable, you will need the large ring version.
NOCO adapter.
10mm socket for the chassis Ground. I tried to connect to the battery Negative terminal, but couldn't get the clamp bolt to completely back out. Like it was kept on with a retainer. Chassis ground is preferred anyway. Routed the cable through the vent in the upper plastic shroud.
Disconnect the Negative side before you begin this project.
13mm wrench for the battery Positive. It will screw all the way off. The ring for the Battery Tender must be bent to clear the recess in the plastic battery cover. Swing the ring around to the back so the Positive terminal cover can snap back into place.
Used a something similar to these to hold the connector in place.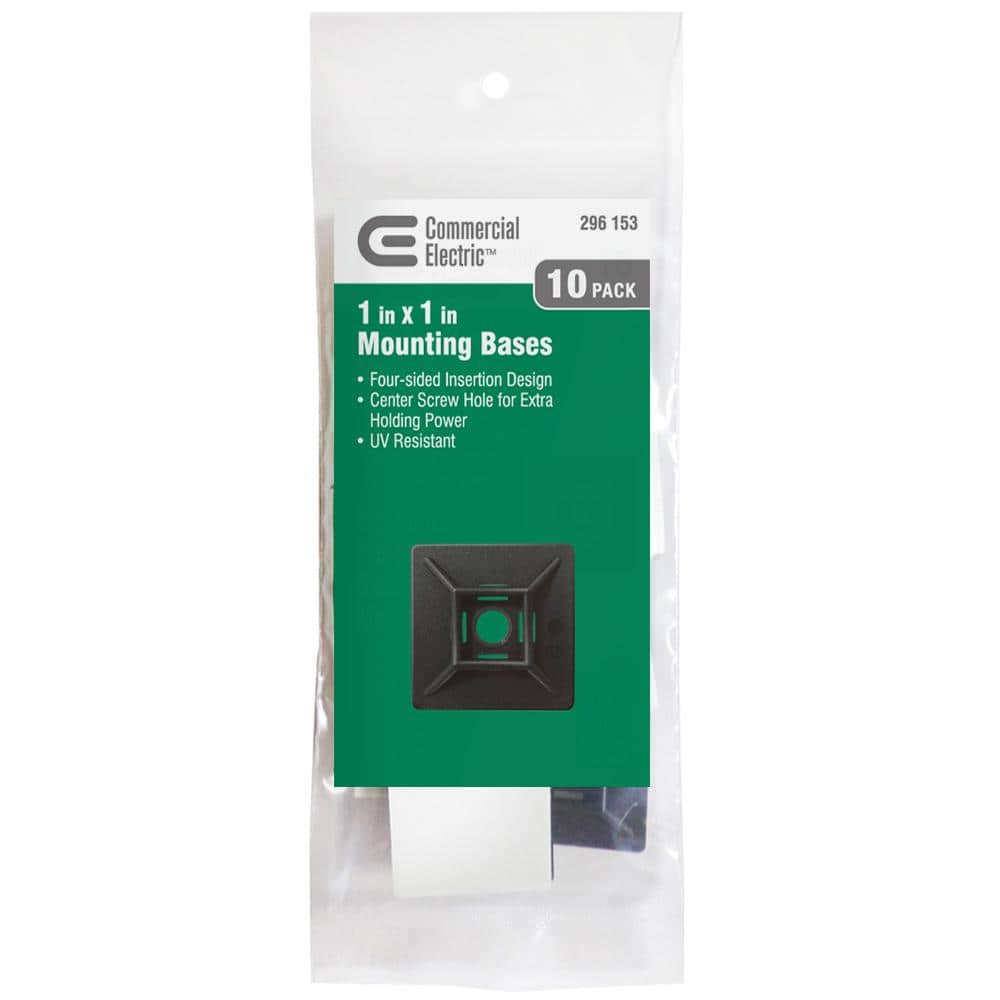 A mounting device offers a safe and secure mount for cable tie, which is available in either
I already had some on hand but the adhesive was old and wouldn't stick to the plastic, so I replaced it with some heavy 2-sided 3M automotive tape. Zip tied tightly. Wipe the area with rubbing alcohol to ensure adhesion.
Access cover back in place.
You can just see the connector peeking out below the wiper.
$20-25 and maybe half hour of time to eliminate the major headache of replacing a completely dead 12 volt battery.
The problem is documented here and in a few other threads:
All, Please help. After 3 months of no issues, I was greeted Sunday with a completely dead GT. Of course I need to get into the Frunk to get the 12V jumped to get the car into neutral or to get it on to a trailer. Two tow companies have been deployed with no idea of how to get the GT out of...
www.e-tronforum.com